Sometimes I tweet things.

Sometimes I post things.

Sometimes I pin things.

Sometimes I take pictures.

Some All times I'm grateful.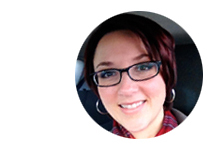 .
.
According to google, these are more Katie Glenns*.
If you are another Katie Glenn and were hoping to buy this URL only to find that a different (sneaky) Katie Glenn has already purchased it then send me an email (hello@katieglenn.com) and I'll put a direct link to you in this section. Will that make us even? Katie Glenns shouldn't fight. Also, please don't send me spam, m'kay?
*I do not endorse any of these Katie Glenns, especially since they are not me and I'm pretty awesome**.
**This statement has not be verified by anyone other than me and I assure you that I'm biased. I wouldn't trust me.